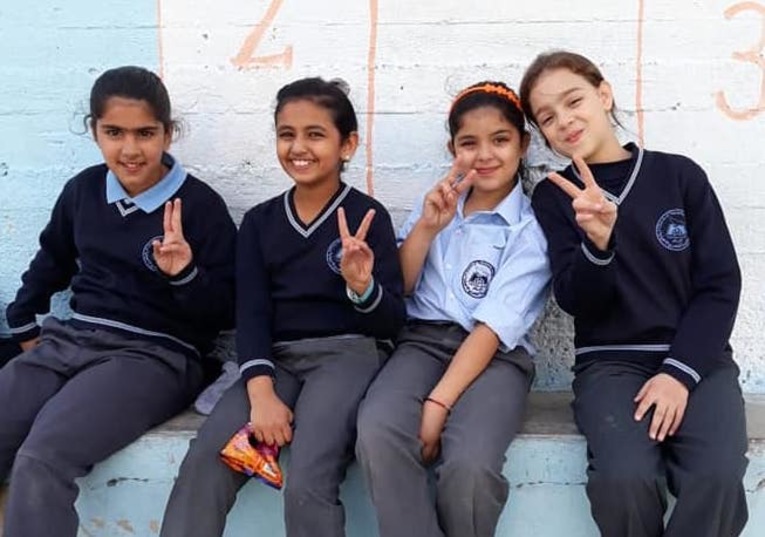 Middle East Nazarene School Support
GIVING CODE: ACM1269
REGION: Eurasia
THE NEED: $50,000.00

About the project
Three formal Nazarene schools in the Middle East provide a quality education for more than 600 students from kindergarten through grade 10. Each school is accredited and certified by its respective government's Ministry of Education. Each school serves families in low-income neighborhoods who have little means to pay tuition and fees for their children's education. Our Nazarene schools fulfill a vital role in the Nazarene church's work in the Middle East.
The Nazarene schools offer quality academic instruction and psychological and social support to students from a variety of nationalities and backgrounds. More than 10 nationalities are represented in our schools. Students in our Nazarene schools consistently score well on government standardized tests and do well in local team competitions. Students attend chapel services and also have opportunities for Bible classes. They are invited to take part in the youth ministries provided at local Nazarene churches.
Parents continually express their appreciation of the loving and nurturing atmosphere the teachers and staff provide to their children and the measures taken to ensure their children's safety. Parents also express appreciation for the values instilled in their children and the character development which takes place in their daily lives.
Your gift will enable Nazarene schools to continue to invest in the lives of children in need.
$30 will buy library books, science lab supplies, or sports equipment $60 will provide training for a teacher $100 will provide a scholarship for a student with financial need $500 will purchase a computer for the computer center
MAKE A DONATION
Donate by Check:
In the US:
Make checks payable to General Treasurer
and send them to:
Global Treasury Services
Church of the Nazarene
P.O. Box 843116
Kansas City, MO 64184-3116
In Canada: Make checks payable Church of the Nazarene Canada and send them to:
Church of the Nazarene Canada
3657 Ponytrail Drive
Mississauga, ON L4X 1W5
Be sure to put ACM1269 in the Memo area. Thanks for your donation.