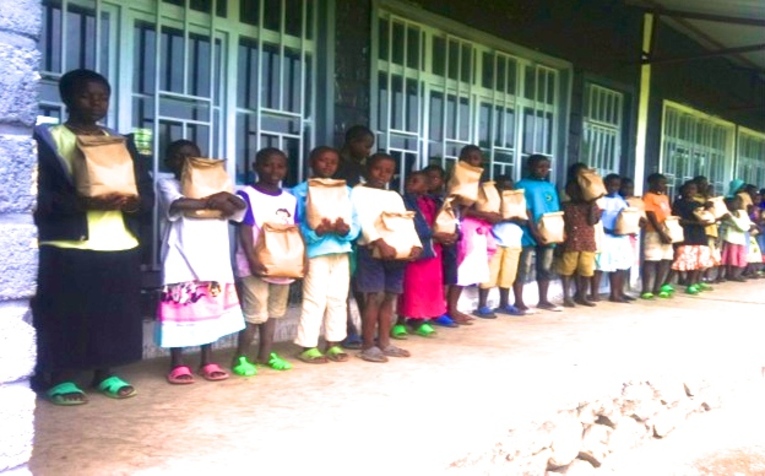 Banana Farming in Rwanda
GIVING CODE: 127434
REGION: Africa
THE NEED: $6,350.00

About the project
In rural areas of Rwanda, a simple banana farm can change the lives of vulnerable people in dramatic ways. A Nazarene church there is starting a new community-based banana farm as a way to provide both nutrition and income. Even two decades after the Rwandan genocide, many people in the country are still vulnerable following the violence and events that followed. Children, in particular, are affected by poverty and a growing HIV/AIDS crisis that is creating many orphans. The church's banana farm will directly benefit 280 vulnerable children who will receive improved nutrition, which means better health, better brain development, and a better future. The farm will produce 20,000 kilograms of bananas a year (44,000 pounds). The sale of surplus bananas at nearby markets will go to support a child development center that ministers to children in need. The farm will also include prevent waste by turning unused bananas into banana chips and banana flour (fufu). Church members will gain employment and valuable business skills as they manage the program. By supporting this farm, you are supporting healing and healthier lives for children in Rwanda.
MAKE A DONATION
Donate by Check:
In the US:
Make checks payable to General Treasurer
and send them to:
Global Treasury Services
Church of the Nazarene
P.O. Box 843116
Kansas City, MO 64184-3116
In Canada: Make checks payable Church of the Nazarene Canada and send them to:
Church of the Nazarene Canada
3657 Ponytrail Drive
Mississauga, ON L4X 1W5
Be sure to put 127434 in the Memo area. Thanks for your donation.