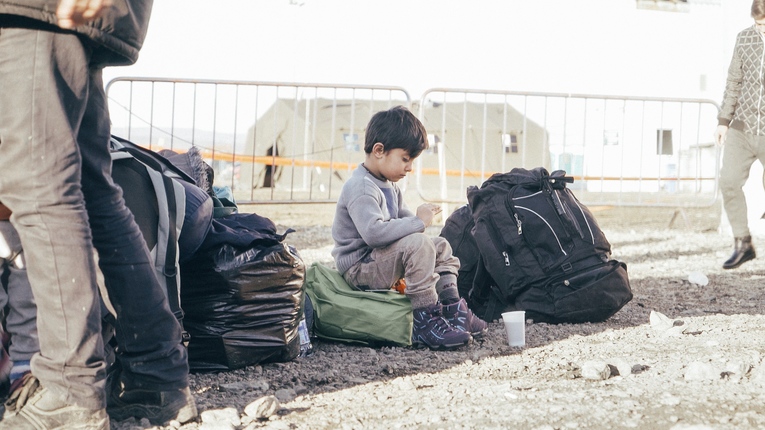 Refugee Crisis Response
GIVING CODE: 125347
REGION: Global
THE NEED: $1,000,000.00

About the project
Imagine having to run from your country of birth because it is no longer safe to stay there. Imagine having to flee with little more than the clothes on your back and memories of violence and loss. Millions of individuals, each with a story of loss, are on a desperate journey to seek safety and an opportunity to live with dignity. Many of them have arrived in foreign countries where they are forced to live in the margins of society. They are in need of food, clothes, and shelter. Children are in need of education. Adults are in need of work in order to provide for their families.

In the midst of an ongoing refugee crisis, the Church of the Nazarene has been ministering to children, families, and individuals who are desperate to find safety, stability, and dignity.

In Jordan and Lebanon, the church has been helping refugee families for years by providing hundreds of children in need of education and safety with scholarships to Nazarene schools. They have also been providing food and household supplies for thousands of people, as well as medical care, help with resettlement, and relational support. In Greece, the church is ministering to children through games and crafts and providing help for adults through English classes and relational support. In Central Europe, the church is providing shoes, clothing, food, and other aid to refugees who are stuck in camps; most of all, they focus on re-humanization through relationships. In Northern Europe, the church is helping families and individuals to resettle and adapt to a new home.
Together, we are the church. Together, we can make a difference.
To learn more or download resources, go to NCM.ORG/REFUGEES.
MAKE A DONATION
Donate by Check:
In the US:
Make checks payable to General Treasurer
and send them to:
Global Treasury Services
Church of the Nazarene
P.O. Box 843116
Kansas City, MO 64184-3116
In Canada: Make checks payable Church of the Nazarene Canada and send them to:
Church of the Nazarene Canada
3657 Ponytrail Drive
Mississauga, ON L4X 1W5
Be sure to put 125347 in the Memo area. Thanks for your donation.